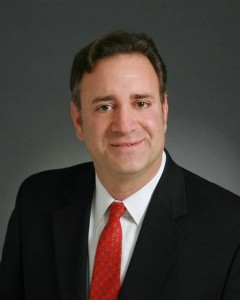 Chris Agnoli is a Top Producing Real Estate broker with over 30 years of experience. Born and raised in Santa Barbara, Chris has the edge on the Real Estate market and trends and works hard to provide his clients with honest and dependable service.
Owner and Founder of Sun Coast Real Estate since 2003, Chris has an active commitment in his Real Estate community and has served as President of the Santa Barbara Association of Realtors and has Chaired several of the Association Committees . Playing such an active role in the Santa Barbara Association of Realtors over the past 10 years has earned him the respect of his clients and peers; as well as Local, State, and National Representatives.
Trained in the most sophisticated Real Estate technology available, Chris' unmatched understanding of the local marketplace, the latest innovative technology, and a network of the area's best agents and brokers provide Chris' clients with the best personalized service possible.
Background
•Specializes in single family residences, land, multi- unit & commercial Real Estate.
•Experience in 1031 Exchanges, Probate, REO, Short Sales, Real Estate Trades, Bankruptcy and Divorce Sales.
•Over 25 years of Real Estate Experience.
•Born and raised in Santa Barbara.
Education
•Bachelor of Science degree in Real Estate from San Diego State University College of Business
Honors and Awards
•2020 Santa Barbara Association of Realtors® (SBAOR), Honorary Member for Life
•2008 Realtor of the Year
•Top Listing and Top Sales Producer for Independence Realty, Sunset Realty, Re/Max SB, & Sun Coast Real Estate

Professional
•2023 SBAOR Professional Standards Committee (Member 2010 – present; Chairman 2014, 2023)
•2023 SBAOR Statistical Review Committee (member 2005 -present, Chairman 2008, 2020, 2021, 2023)
•2023 SBAOR Ombudsman Committee (Member 2010 – present, Chairman 2015–2022)
•2023 Budget and Finance Committee (member 2005 -present, Chairman 2006)
•2020 Santa Barbara Association of Realtors® Honorary Member for Life
•2014 Professional Standards Committee Chairman SBAOR
•2013 Ombudsman – Santa Barbara Association of Realtors®
•2012 Past President & Current Board Member of the Santa Barbara Rental Property Association
•2009 SBAOR Strategic Plan Member
•2008 Realtor® Of The Year – Santa Barbara Association of Realtors®
•2007 President – Santa Barbara Association of Realtors® Board of Directors
•SBAOR Multiple Listing Service Chairman 2006
•SBAOR Grievance Committee 2010 – present
•Past member of the Zoning Information Task Force
•Past Board Member of the SBAOR Green Task Force
•Past Board Member & Past President for 2 Homeowners Associations
•Past Real Estate Mediator for the City of Santa Barbara (RHMTF)